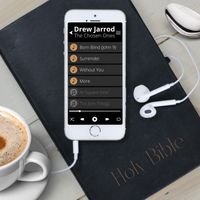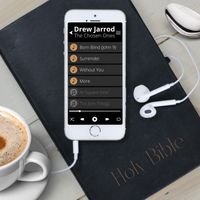 (I'm Lost) Without You [Orion's Choice] (4:19)
Words by Erin Jarrod/Drew Jarrod
Music by Drew Jarrod
℗ & © 1/18/2011 Erin Jarrod/Drew Jarrod (BMI). All Rights Reserved.
Produced by Zach Zurn
Artwork by Erin Jarrod
Lyrics
I thought everything was fine -
that we were doing okay.
I just don't understand
why you "tossed" us away...

You floated away like dust in the wind;
Just slipped through my fingers
when my hand wasn't held tight enough.
Why couldn't you stay?

I wake up at night
expecting to find you by my side,
but you're gone,
and I can't get warm

without you;
will I have strength to go on?
I don't know what to do.
I'm lost without you.

Our beautiful home is now a mess.
Our children need more tenderness.
I am on my last nerve.
I just kicked the wash machine.

There's hardly a day that I don't cry.
I need help with the bills,
and the grass is getting so high…
(I can't remember all that needs to be done.)

But, I can recall, so clearly,
that night a year ago,
you didn't come home.

And what do I say when our kids ask,
"Who is in our photographs?"
-Just someone we used to know?
-Who's still not coming home today?
-Who's never coming back again?

I don't want to forget that I loved you
when I hate you, 'cause I miss you.

This has taken a lot out of me.
I'm too tired to watch TV,
or read to them at night.
But, I promise, I will try
to play with them…

What else can I say?
I'm sorry for feeling this way.
It's just the start of another day
without you.