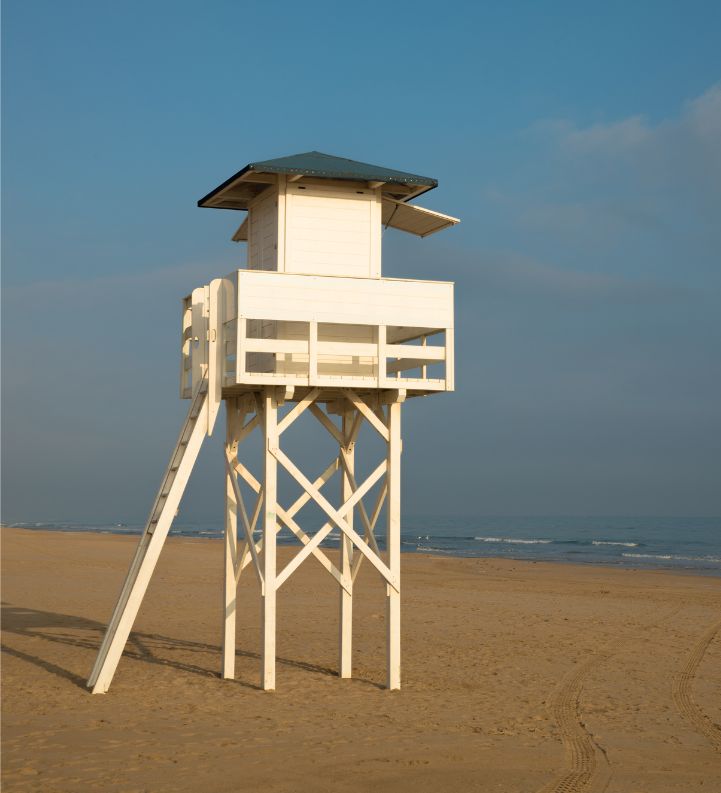 Just got back from a week's vacation. The last one was five years ago and was not relaxing at all.  I've never had a relaxing vacation in my life until this one.  It seems like I've been gone for a month.  God kept us all safe and returned us to a safe home.
We did see a few car accidents on the way to and from Michigan, and I wonder why we were kept safe while another was not. Although, we did see the passengers of one totaled vehicle in the ditch standing around and had already emptied all their luggage neatly in the grass... so did God keep them "safe" too?
At a beach we visited, one of our children wandered away. He stated earlier that he wanted to see the lifeguard tower and while we searched for him, he called out to us from on top of their tower.  He had apparently walked over there and climbed up by himself.  There were three young men - lifeguards - in that tower keeping watch over him.  I thanked them and we went back to the water.  I began thinking how easy it would have been for my son to be lost forever.  And how fortunate it was that someone was there to keep him safe.  When I looked back at the guard tower not long after that, the tower was empty. All three of the guards were gone.
Were they angels?  They were my and my son's angels that day.  Thank you.